Cleveland
Masonic Temple
Cleveland, Ohio
One of Cleveland's oldest and most mysterious, the Masonic Temple is located in downtown Cleveland. Erected in 1921, it was and the original residence of the Cleveland Orchestra as well as the home to the Masons.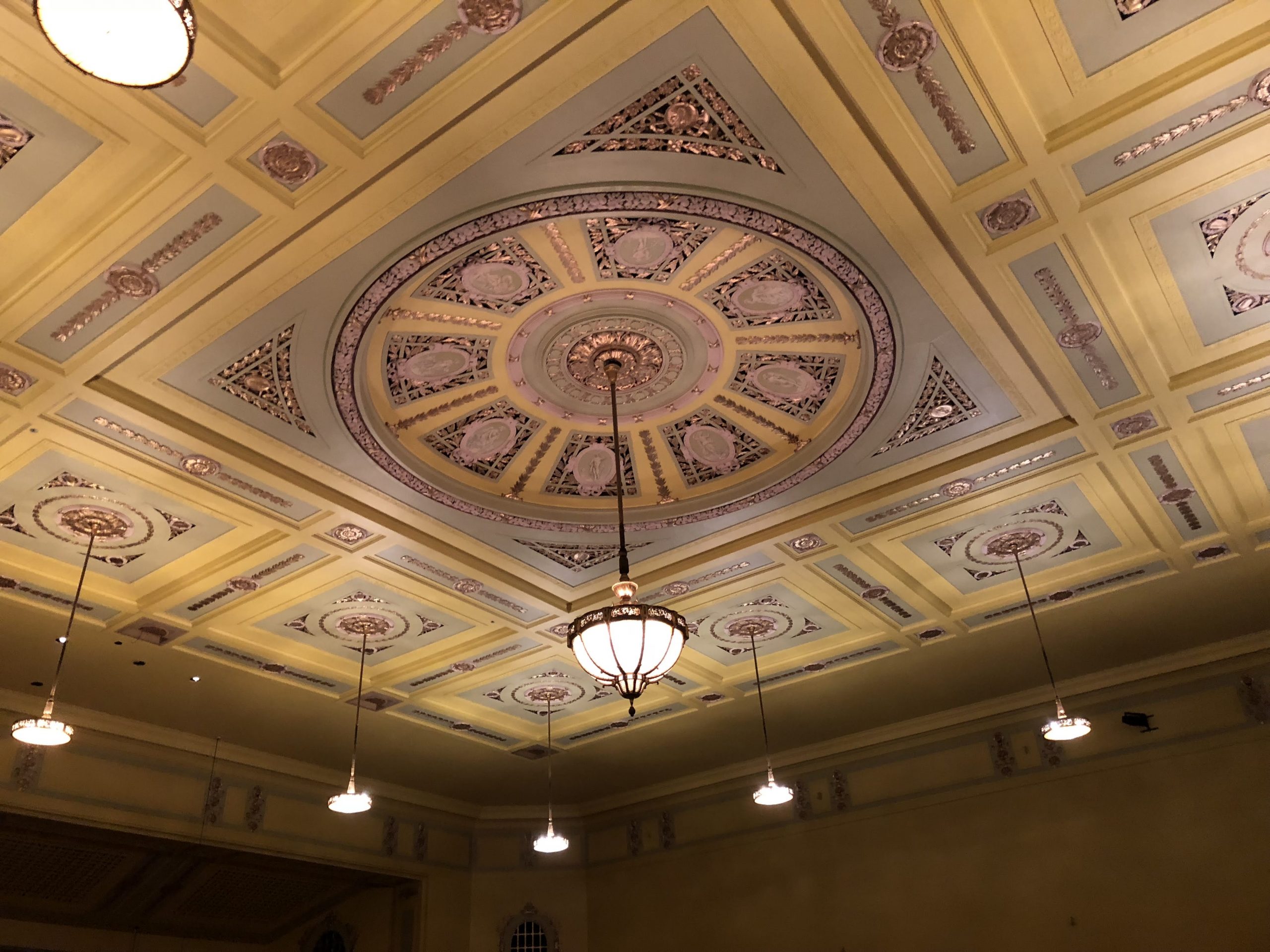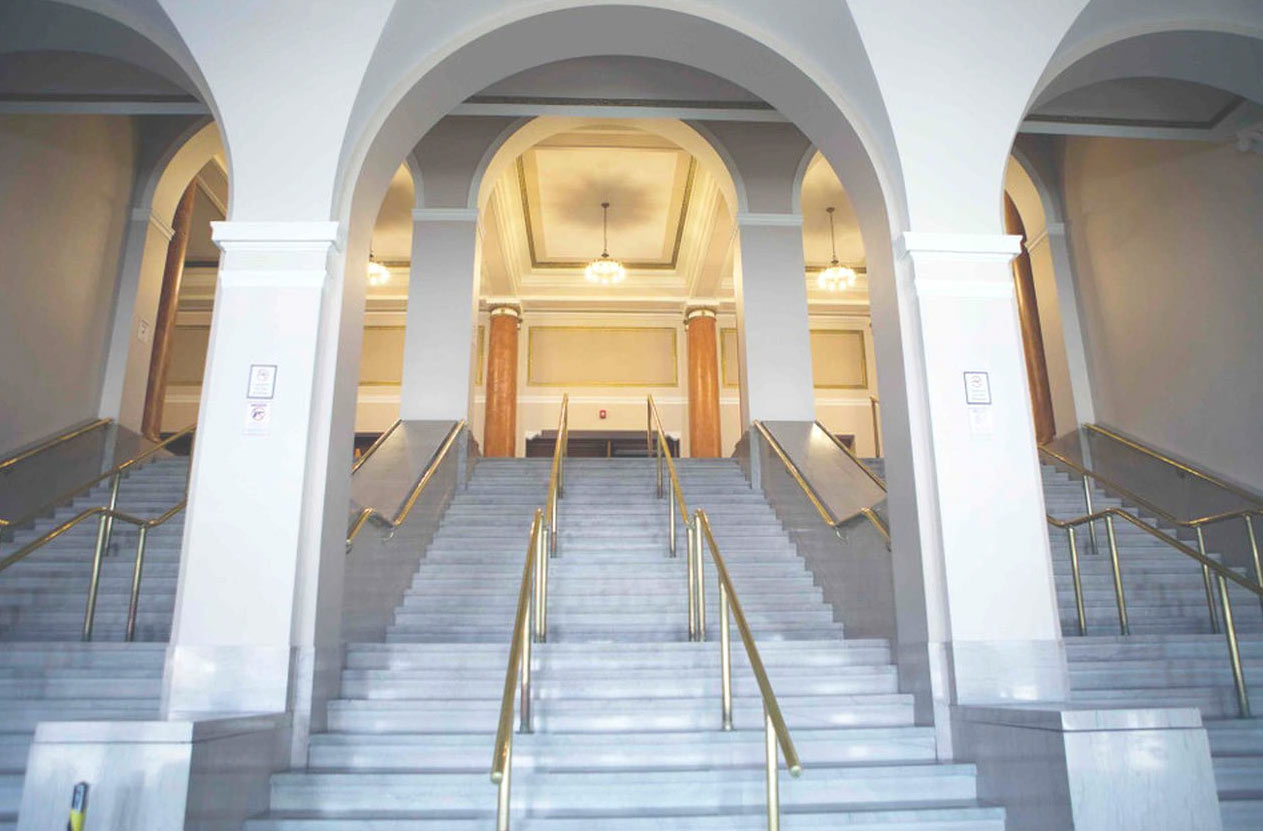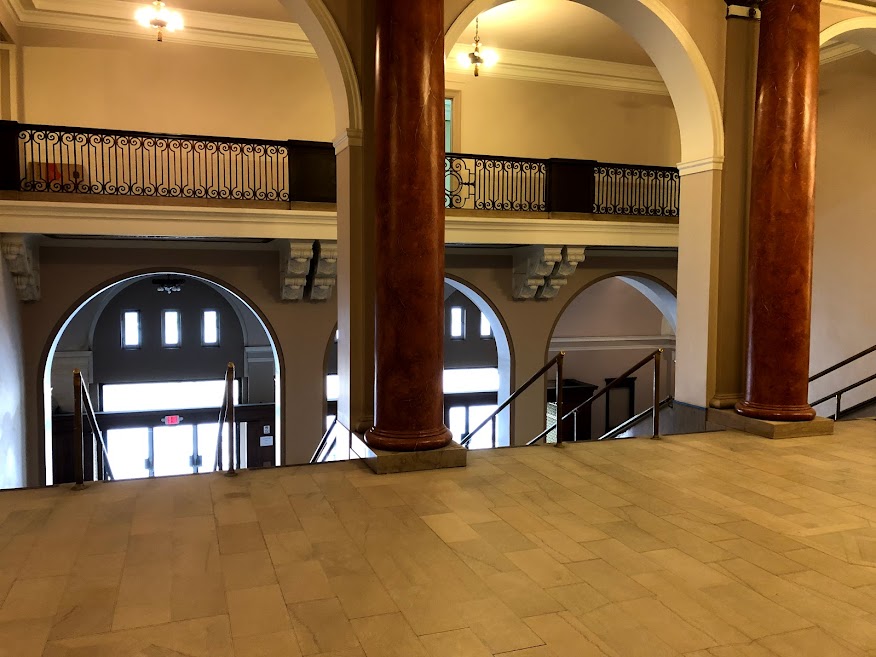 Beaty Capital Group acquired the historic complex in March 2017. The 102,000-square-foot building, with a 2,200-seat auditorium known for its acoustics, serves as an event space, concert venue and home base for Masonic and cultural groups.
EXTERIOR
The Cleveland Masonic Temple exhibits Romanesque Revival style with a 1948 sandstone façade. The Roman Arch with an inset trio of blind Roman arch arcade is a motif that is exhibited at both the Euclid Avenue façade and the Auditorium main entrance. The reinforced concrete with steel framing with orange-red brick exterior.
The building plan is L-shaped with block form and minimal window openings to allow for auditorium and masonic lodge use. The exterior is composed of orangered brick on all elevations with evidence of carbon build-up and deterioration at the base (sidewalk salt migration) and the parapet. The sandstone façade exhibits delamination.  Entry doors have been replaced throughout.
INTERIOR
The Interior is divided into the 1918 Auditorium, 1920 Grand Foyer and the 1920 Masonic Lodges/Tower. The interior is well maintained but demonstrates signs of wear. The intent of the rehab is to bring the building up to life safety and ADA compliance and refurbishing back-of house spaces while maintaining and caring for the historic Auditorium.
The Masonic Temple loss of attendance is greatly due to the lack of air conditioning and absence of concessions and bar. By providing these modern amenities the Masonic Temple can be resurrected back to its historic use. . They retain remnants of historic architectural features, isolated to decorative pilasters and the stages.
Related Articles
---
Cleveland's Masonic Temple Sold to Out-of-State Buyer with Redevelopment Plans – Read Article
---
Masonic Temple reborn at 100: Inside the Mysterious, Historic Landmark – Read Article
---
Dream Hotel Group Signs With Beaty Capital for Dream Cleveland – Read Article
---
Beaty Capital, Dream Hotel Group announce $60 million hotel project in Cleveland – Read Article